The Best Vector Image Editor Software for Mac
Image Vector Editor on Mac
The modern world demands modern technology along with things that make people's lives a tad easier. This is where vector graphics take the upper hand regardless of what purpose they are used for. With vectors, you can scale your digital images from the size of a business card to a Billboard. So, here are 5 of the best image to vector editor software on Mac that you can opt for without conundrums.
1.Illustrator - The Best Vector Editor for Mac
Illustrator may be the best vector editor for mac, especially if you're a digital artist. Illustrator vector software for Mac supports a variety of file formats to be saved including ai, pdf, eps, ait, svg, and svgz.
However, you need to create your own vector first. This takes some time, patience, and practice with the pen tool or your tablet pen. But, the precision and the output is unparalleled. If you need operate very professional tasks, Illustrator vector editor for Mac is your best choice.
Image trace option is also available. You can download Illustrator vector editor for Mac to create a quick vector image from your raster images. All you have to do is play with the color options and different outputs such as line art to match your requirement.
Price: US$20.99 / month - It is a bit expensive in the market.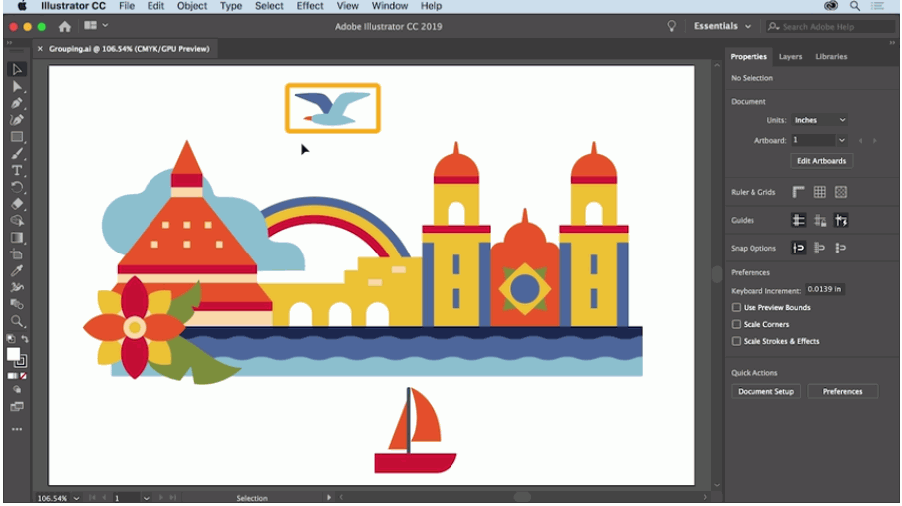 Super Vectorizer Pro is an advanced image vector converter software for Mac from which you can vectorize any raster image into a vector with just a few clicks. With this image vector software, you're able to convert your images into a vector in 2 color modes, convert handmade drawings into vectors, convert raster images into scalable vector graphics, and convert segment images to get cleaner vectors on Mac.
70+ image formats are accepted to be imported to the Super Vectorizer Pro for Mac: JPG, BMP, PNG, GIF, PDF, PSD, PNT, RGB, ARW, BMPF, CUR, CRW, CR2, DCR, DNG, EPSF, EPSI, EPI, EPS, EXR, EFX, ERF, FPX, FPIX, FAX, FFF, GIFF, G3, HDR, ICNS, ICO, JP2, JFX, JFAX, JPE, JFIF, JPF, MPO, MAC, MRW, MOS, NRW, NEF, ORF, PICT, PIC, PCT, PS, PNTG, PNGF, PEF, QTIF, QTI, RAW, RAF, RW2, RWL, SR2, SRF, SRW, SGI, TRIC, TIFF, TGA, TARGA, TIF, XBM, 3FR, 8BPS.
Super Vectorizer Pro - the best image to vector converter for Mac, is compatible with Mac OS X 10.7 +, iMac, Macbook Mini, Macbook air, Lion, Macbook Pro, Yosemite, mavericks, EL Capitan, Sierra, Catalina. It was optimized for macOS Big Sur recently. And you can download the trial versio of this vector converter program if you want to try it beforehand.
So, if you're in need of an advanced vector program and software for mac to audo trace or vectorize your images into a SVG, Ai, DXF and PDF vector, Super Vectorizer Pro for Mac might be your ideal choice.
Price: US$39.99 for a life-time license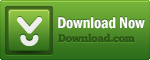 Download Super Vectorizer Pro here if you Haven't installed it yet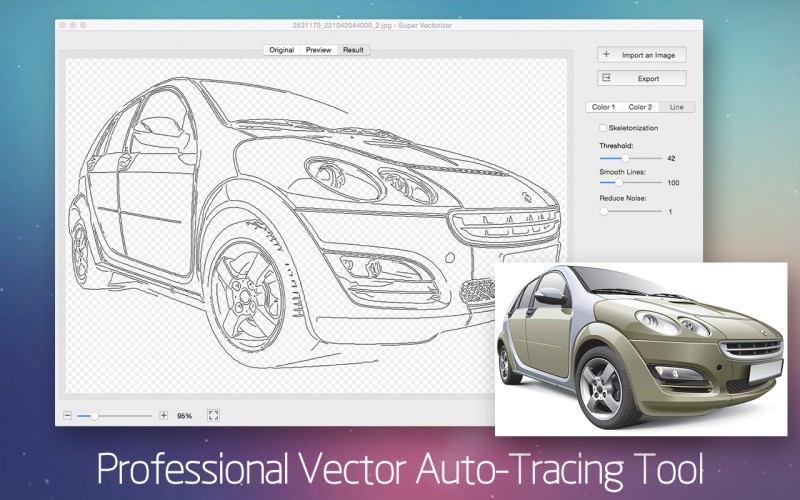 Original JPG Image (Before vectorized to Vector)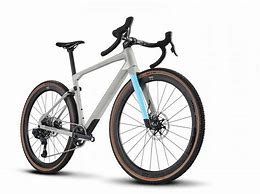 Convert Image to Vector line Art using Super Vectorizer for Mac with one-click.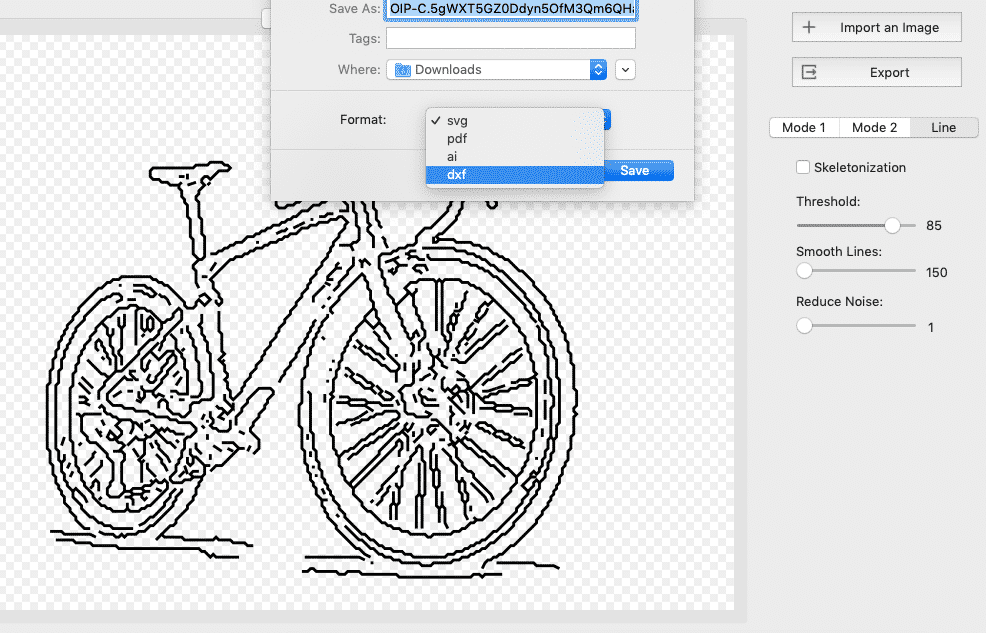 Convert Image to Vector with Color using Super Vectorizer for Mac by one-click.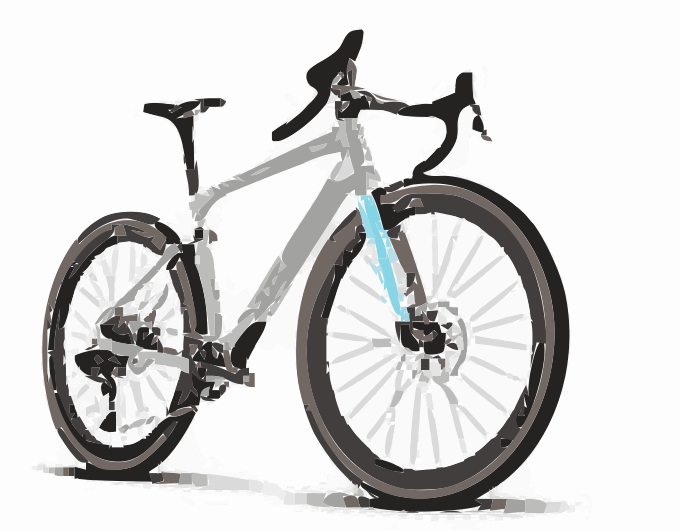 3.Vector Magic - An Online Image Vector Editor for Mac
Vector Magic is another image to vector editor on Mac you can opt for. If you have images in JPG, PNG, BMP, GIF File formats, you can easily convert them into PDF, SVG, EPS Vectors on Mac operating system.
Being one of the best full-color auto tracers out there, Vector Magic vector editor for Mac will get your artwork ready to print, embroider, cut, etc. in a matter of seconds. Better yet, you can use this vector editor tool without even installing it. All you have to do is drag and drop, copy-paste, or upload your image into the online Vector Magic editor program for mac, and voila! You have your own vectorized image.
Moreover, Vector Magic vector editor offers you a stand-alone desktop application for Windows and Mac to convert bitmap images into vectors offline as well. Vector Magic Editor supports all the online file-formats including AI and DXF output. What's more, it is compatible with Illustrator, Corel, etc on Mac and windows.
The big challenge is the expensive cost. Vector Magic software was selling $9.95 / month and $295.00 / license.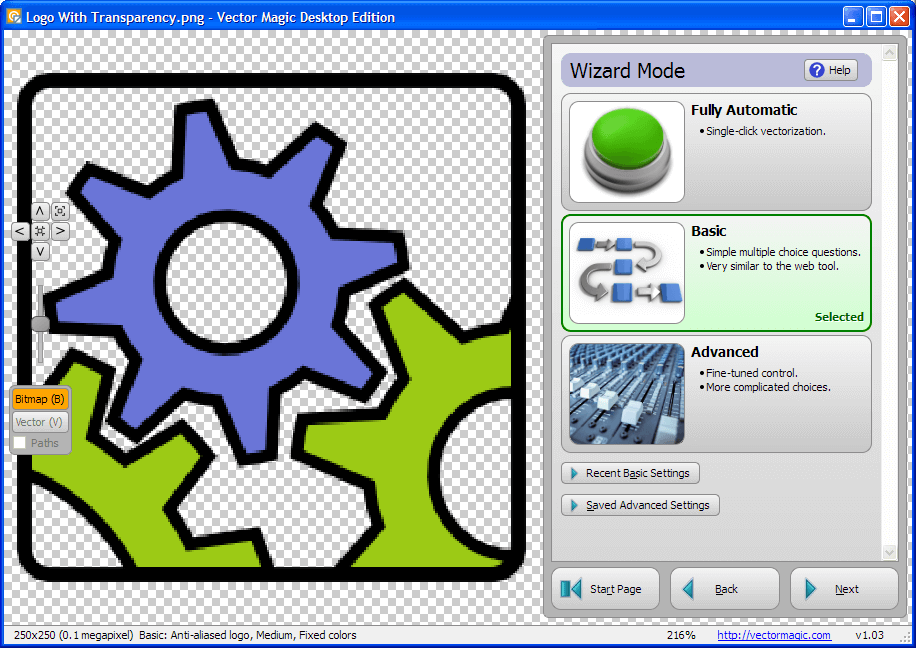 4.Inkscape for Mac - All Platform Vector editor
Inkscape is a image vector trace program and editor running on all platfrom: Mac OS X, GNU/Linux, and Windows.
This vector editor creates vector images and supports formats including SVG, AI, EPS, PDF, PS, and PNG.
You can simply open up a PNG image in Inkscape and Trace bitmap. Then you can create your vector image by tweaking the options however you need and achieve the final results. Inkscape for Mac Big Sur alternative programs are available, such as Vector Magic, Super Vectorizer for Mac etc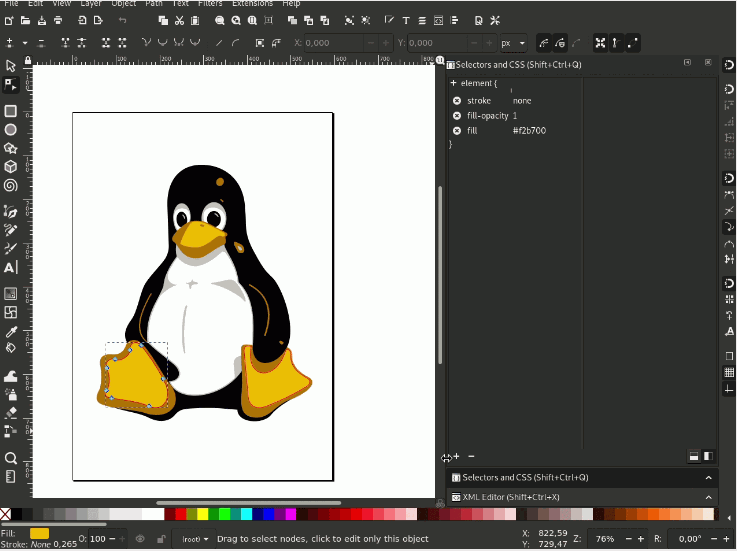 5.Image Vectorizer for Mac - The Basic Vector Converter on Mac
Next up is Image Vectorizer for Mac. This Mac Image Vectorizer is a basic vector image software for mac. The function of Image Vectorizer for Mac is very simple. It could be said as a merely image vector converter on Mac. You can convert PNG, BMP, and JPEG images by converting the pixel color information into less complicated geometric objects, then turn them into scalable formats such as SVG, EPS, DXF on Mac.
The image importing that has the maximum file size of 1MB. The main issue is that Image Vectorizer for Mac has not be updated more than 5 years. It will have system compatible problem with latest Mac OS X operating system Big Sur etc.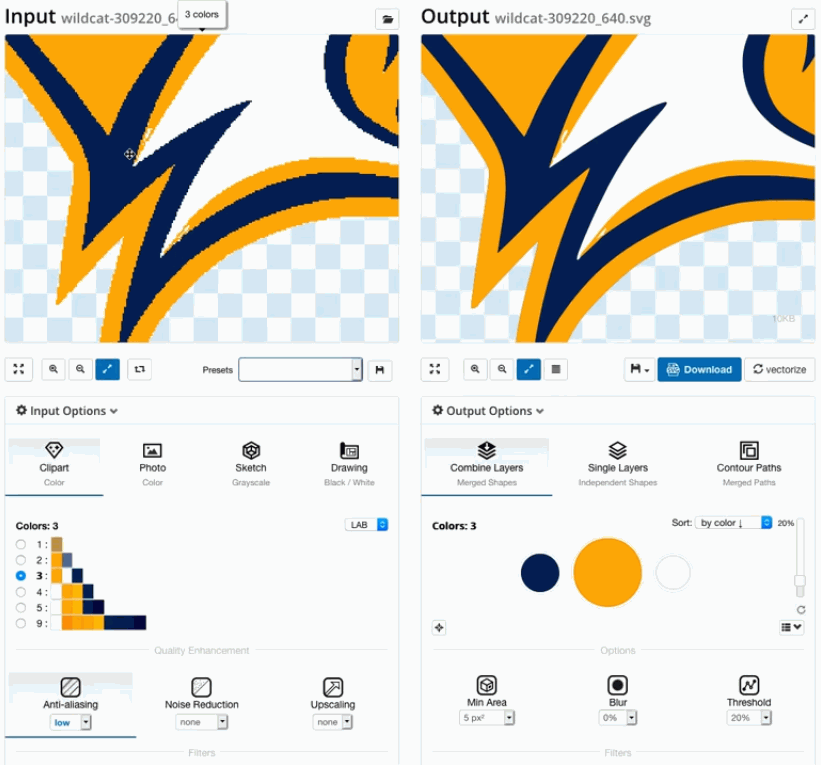 Wrapping Up
If you need to create lossless vector artworks, portraits, or logos, try these 5 image to vector converter software and editors on Mac and see whether they suit your specific project.