Step 1. Import your image
Please note: you may use Mode 1 or 2 to vectorize line art, but I don't suggest you using Line Mode, as it will treat the line as a shape.
Mode 2 creates fewer regions than Mode 1, so I prefer to use Mode 2 in this case.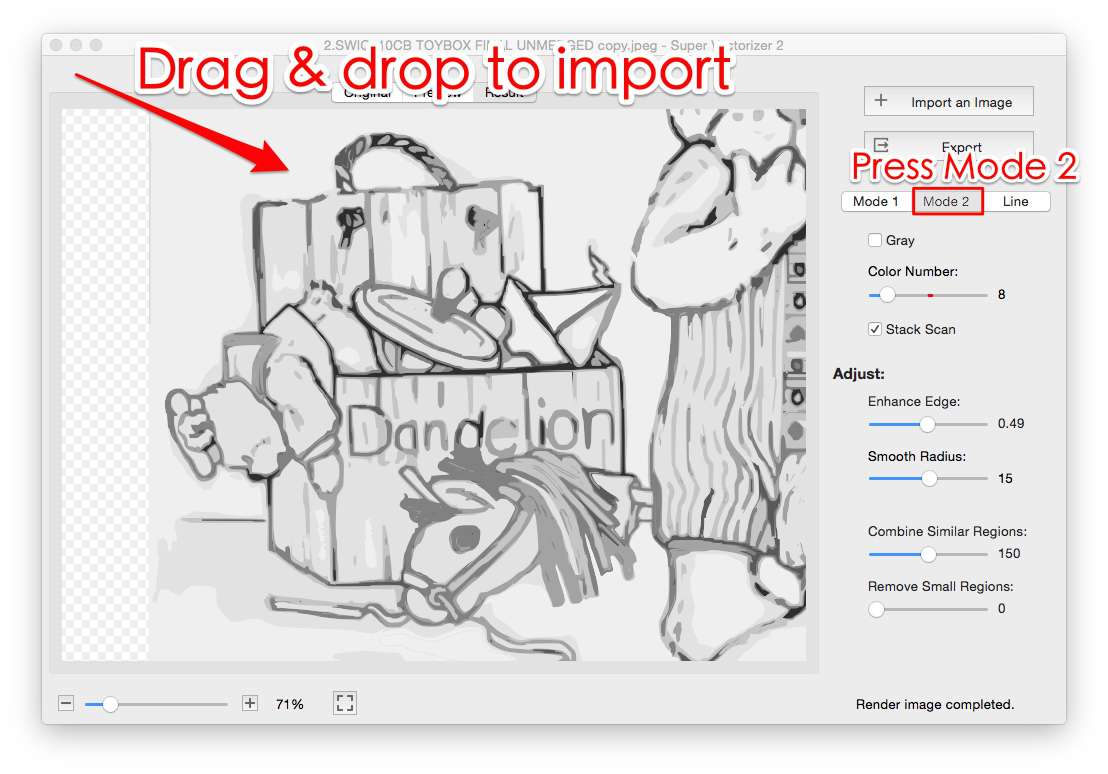 Step 2. Reduce Color Number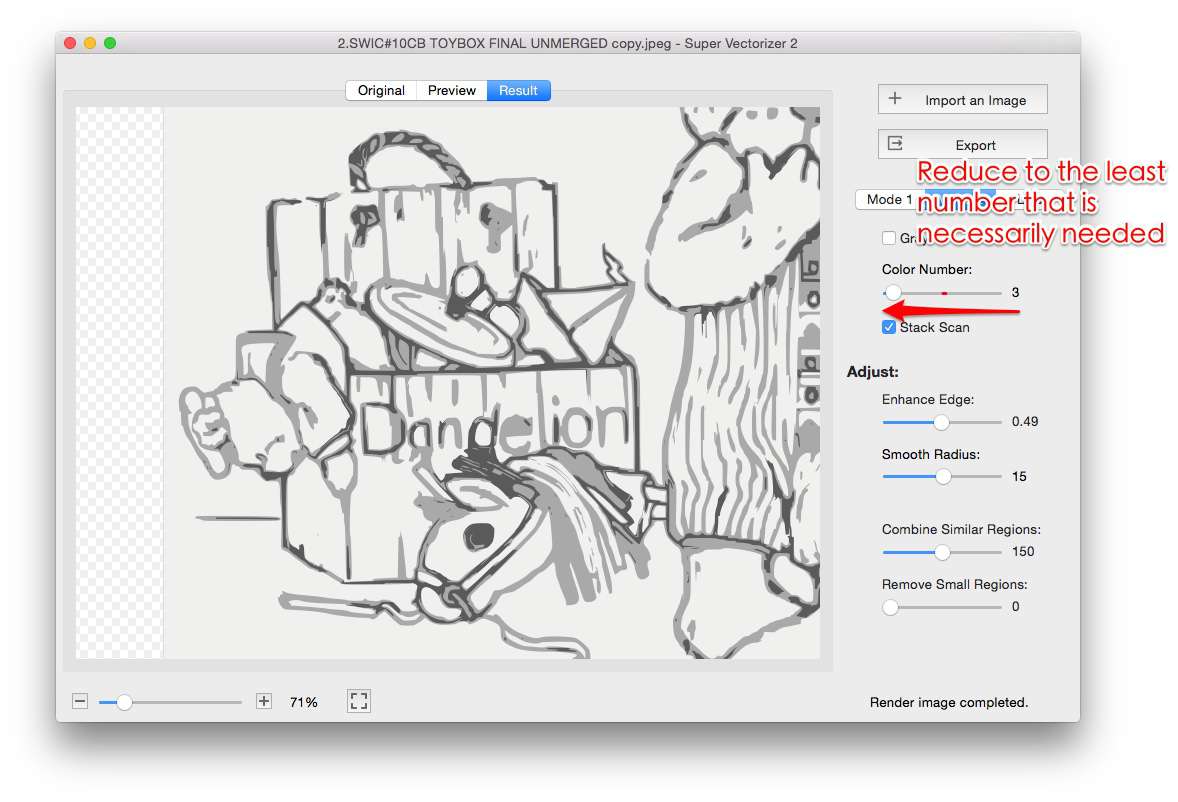 Step 3. Enhance Edge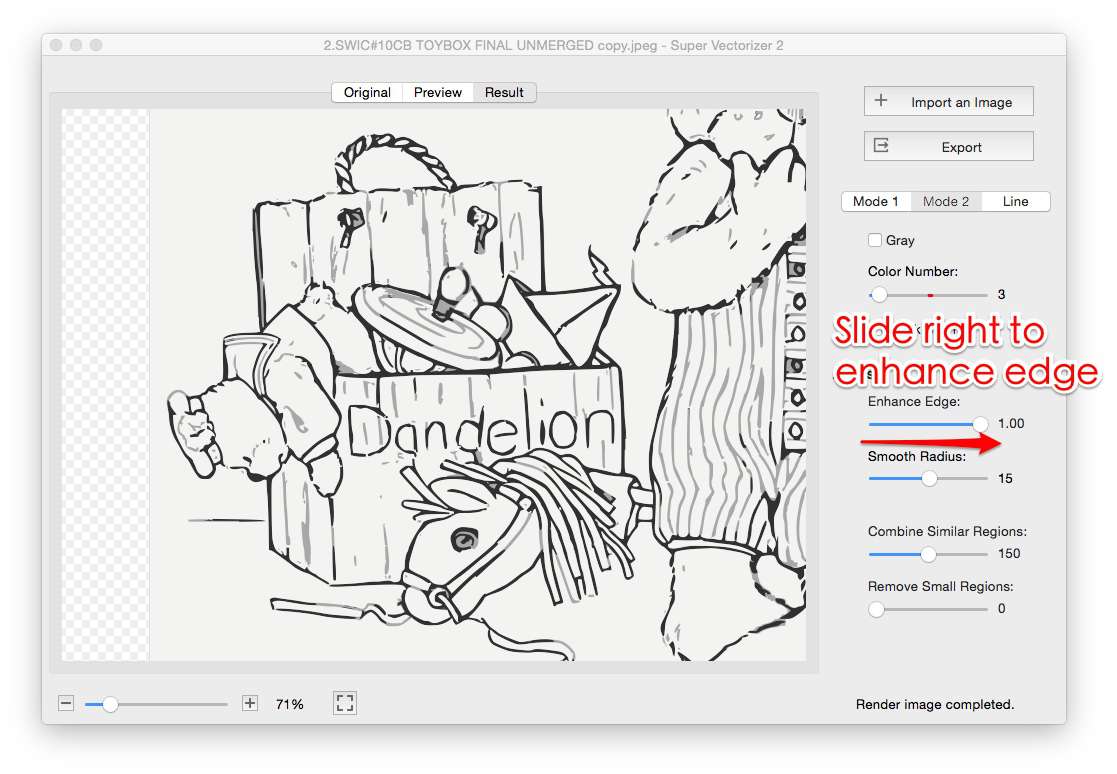 Step 4. Remove Small Regions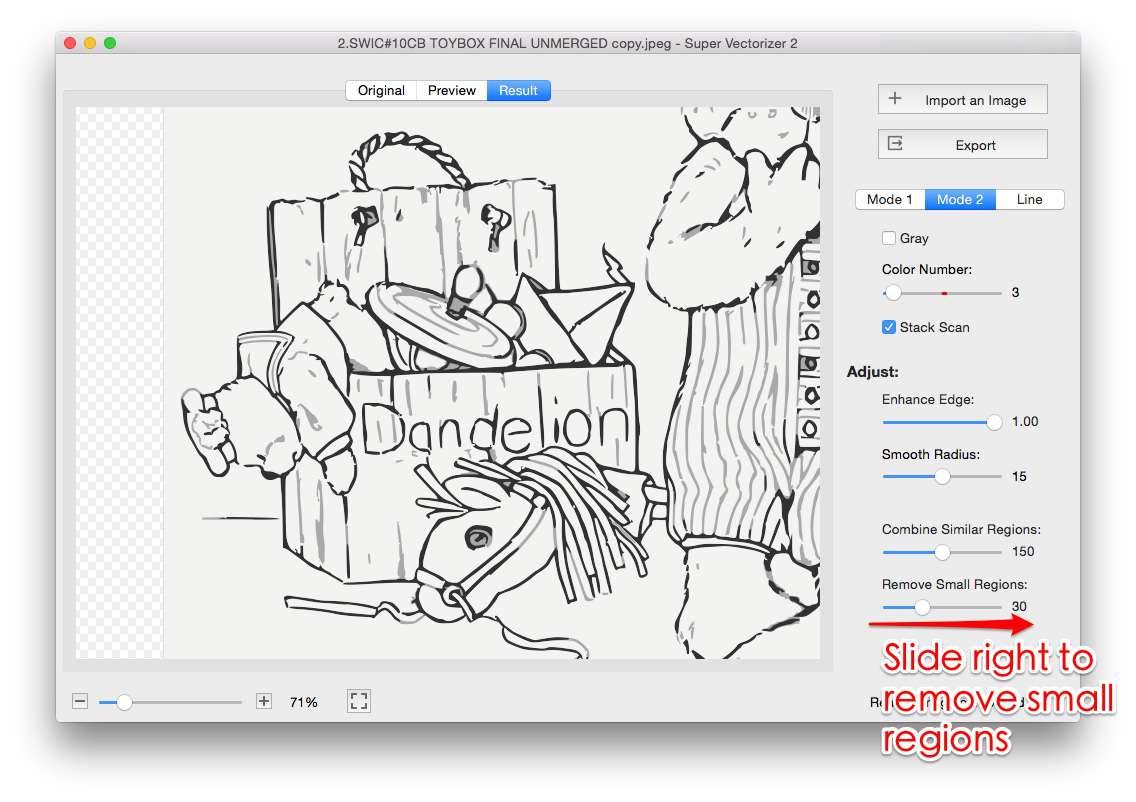 Step 5. Export your result