USING A MAC, THE EASIEST WAY TO CONVERT A PDF IMAGE TO SVG.
Commonly, you have a vector artwork that you want you to use for the image on the website that is not converted or post in the given format. The vector art can be of encapsulated postscript EPS file the file format that is usually originated in the past and it is concerned with the adobe illustrator or the SVG a newly developed website that broadly used on the webpage. SVGs consist of processing power and other related limitations to the bitmaps.
The art is further swept into the PDF files, which may be a combination of vector, type, and bitmap images. PDFs are always a concern and related to whatever the zoom ratio you have and looking at.
Sometimes it happens that the material doesn't exist in another format, it may be further created for any other purpose. You have to convert the files into another format by file conversion through using a different file format.
Step 1. Open Super Vectorizer on Mac. Drag your PDF image files to the preview pane of Super Vectorizer.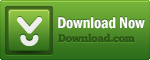 Download Super Vectorizer here if you Haven't installed it yet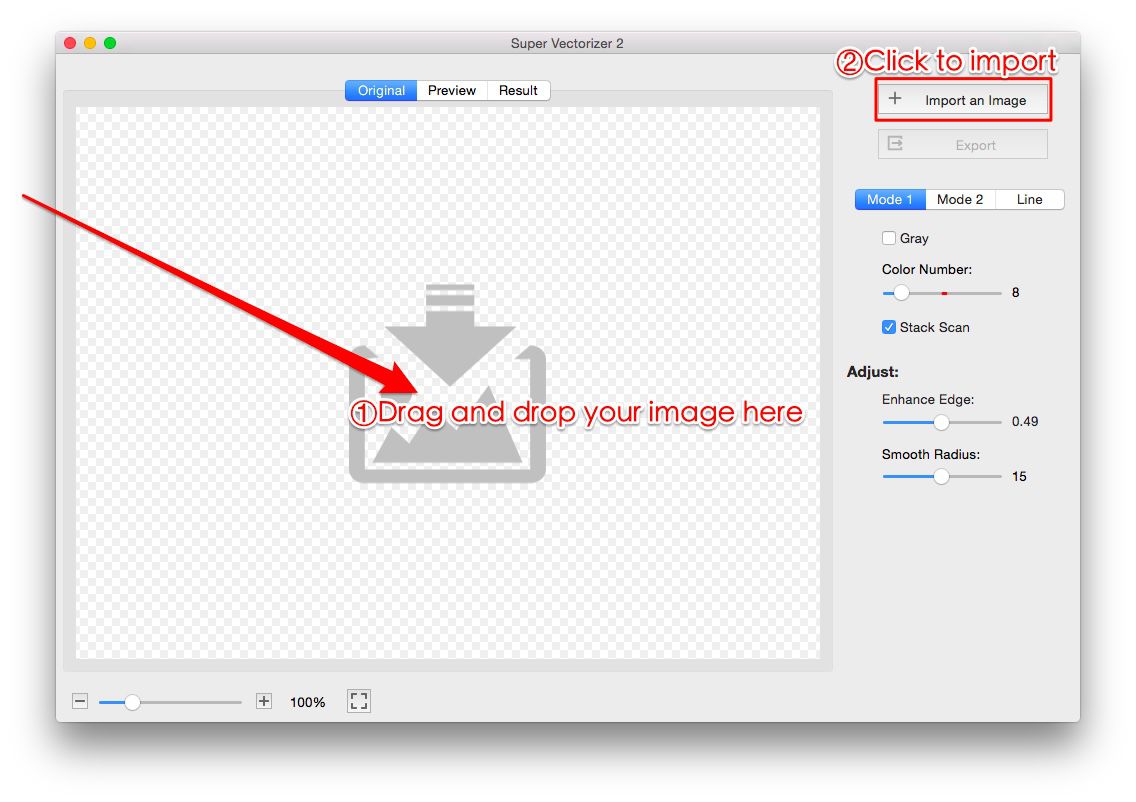 After importing your PDF image, Super Vectorizer Pro for Mac automatically converts PDF to SVG on Mac and completes the PDF to SVG conversion in seconds.
Step 2. Check the PDF to SVG converting result on Mac.

Step 3. You can easily adjust the SVG vector graphic after converting. You can adjust color numbers, enhance image edge and smooth radius.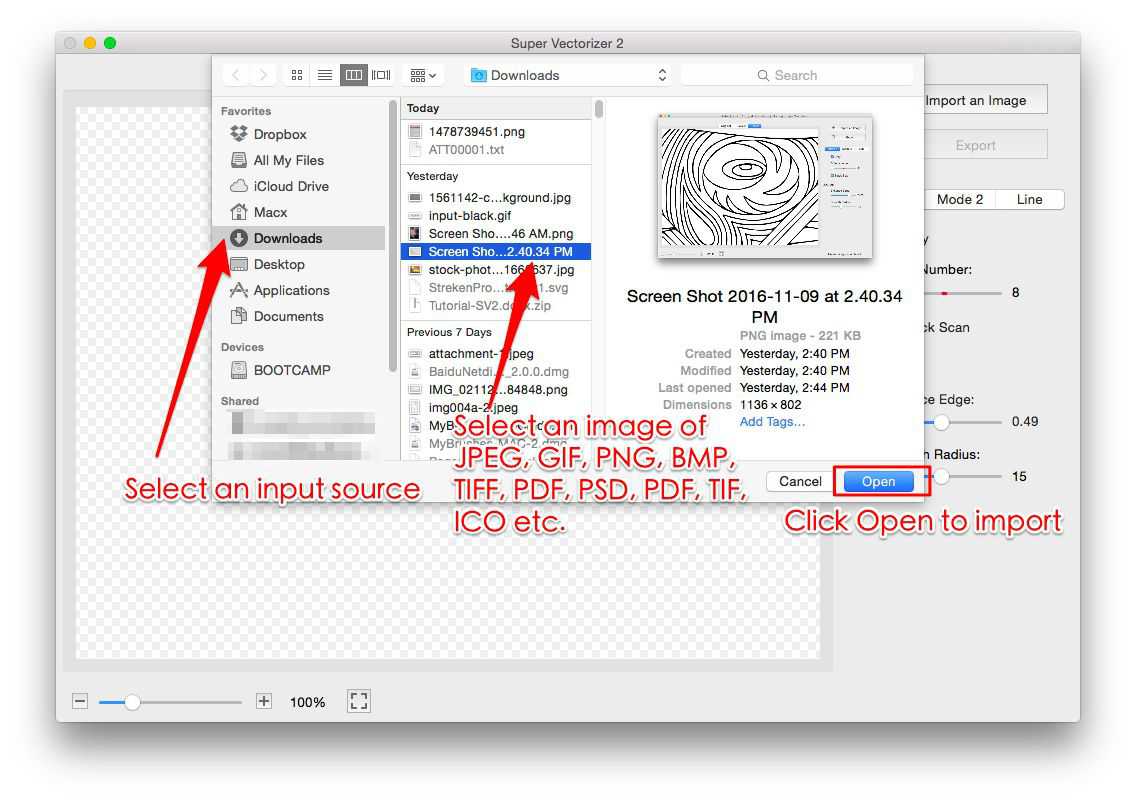 Step 4. Export the SVG vector image file to your Mac. The SVG vector file could be opened and edited by many graphic design softwares, such as Photoshop, Illustrator etc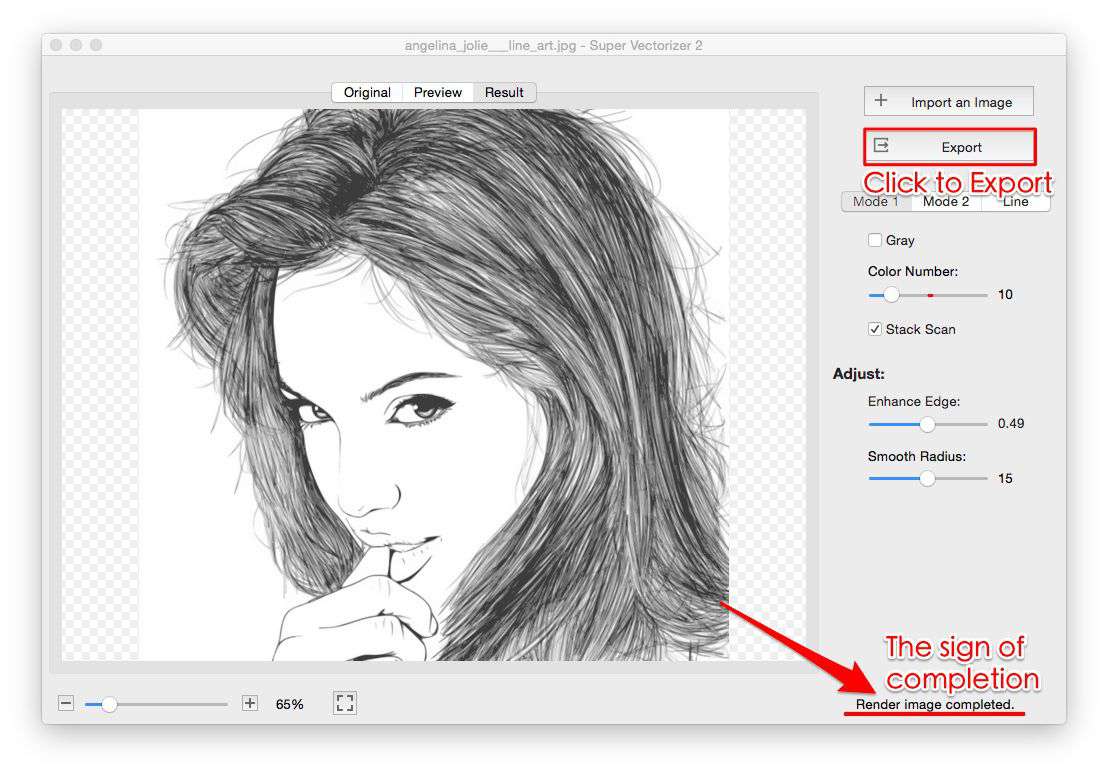 Super Vectorizer not only save your PDF image as SVG file, but also save them as AI and DXF vector image. That means you can convert PDF to SVG on Mac and convert PDF to AI, PDF to DXF.

Step 5. Reopen vector image for further editing
Reopen your vector image for further editing in Windows or Mac application such as Adobe Illustration, CAD, Pixelstyle Photo Editor for Mac…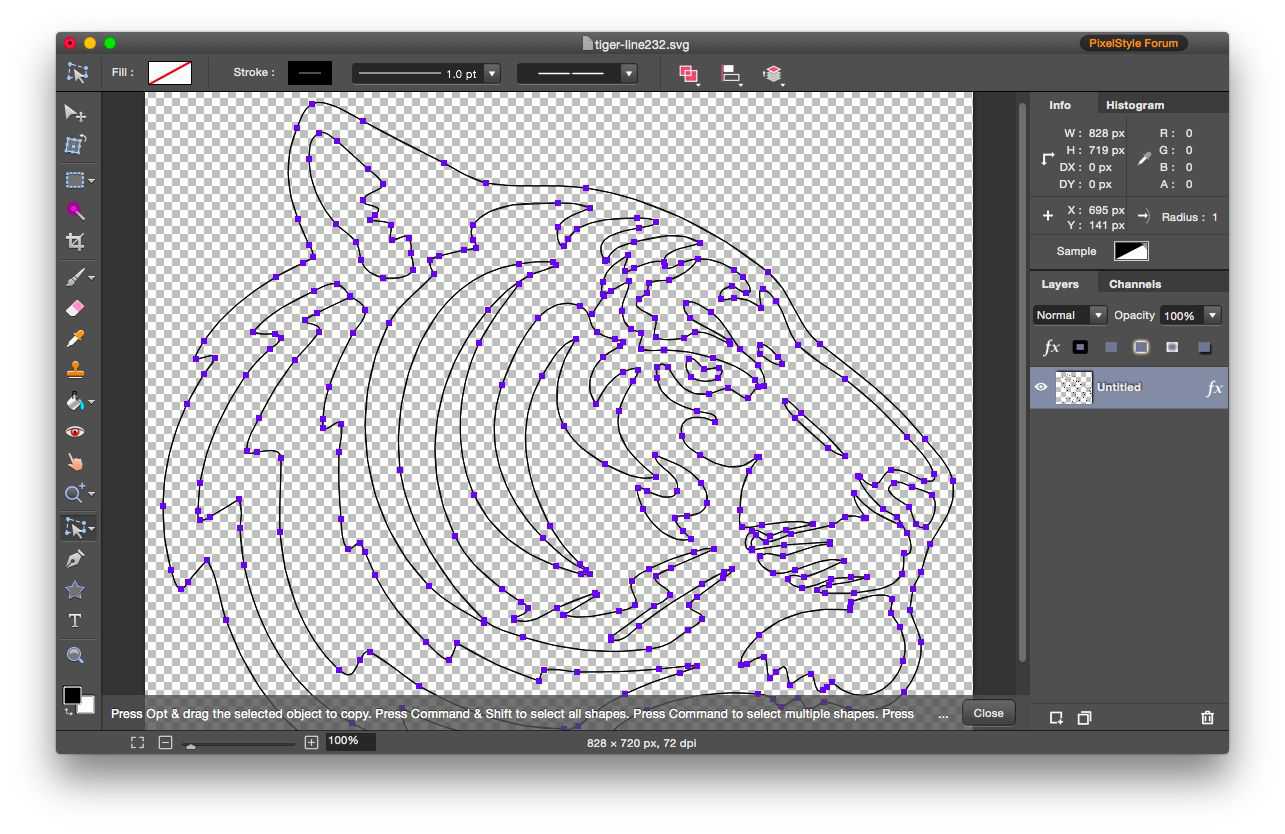 What image formats does Super Vectorizer image converter for Mac support?
You can import images of 70+ formats to the svg vector converter on Mac: JPG, BMP, PNG, GIF, PSD, PDF, PNT, RGB, ARW, BMPF, CUR, CRW, CR2, DCR, DNG, EPSF, EPSI, EPI, EPS, EXR, EFX, ERF, FPX, FPIX, FAX, FFF, GIFF, G3, HDR, ICNS, ICO, JP2, JFX, JFAX, JPE, JFIF, JPF, MPO, MAC, MRW, MOS, NRW, NEF, ORF, PICT, PIC, PCT, PS, PNTG, PNGF, PEF, QTIF, QTI, RAW, RAF, RW2, RWL, SR2, SRF, SRW, SGI, TRIC, TIFF, TGA, TARGA, TIF, XBM, 3FR, 8BPS
PDF:
PDF: Adobe invented the PDF data file to represent documents in a way that is independent of the software, program, or hardware on which they were written. A PDF file may be any size, including any quantity of fonts and pictures, and is used to create and transmit printer-ready results.
SVG:
SVG: SVG is a vector editing software for 2D graphics that are dependent on XML and supports interaction and animation. In XML text files, SVG pictures and their functionality are described. Because SVG files are simply XML files, they may be modified with any text editor. SVG files are supported by all current web browsers, and their markup may be rendered by them.
Why you need to convert PDF to SVG on Mac?
The greatest reason why people wish to convert PDF to SVG on Mac is for the numerous advantages this file format provides when dealing with graphics. The quality of an SVG image is fixed and adapts to the size of the viewing window. As a result, there are more viewing possibilities. It may interconnect various portions of a picture and supports even the most complicated animation techniques.