Software to Convert JPG, PNG to AI for Mac
Companies that deal with designing and delivering high-quality graphic work understand how important it is to get a PNG image converted into an AI file, especially on a Mac. Every individual that works in the graphic designing industry knows that PNG is not meant to be the final state of an image file. To make it more manageable, it needs to be converted into a suitable form. One such form is the Adobe illustrator file extension, also called AI.
The blog reads about the steps that are included in the process of converting a PNG or JPG image to an Ai on Mac. Before that, let's clear some basic related concepts.
What is the PNG image file?
PNG stands for Portable Network Graphic. It is one of the most popular graphic formats. They are highly desirable because of their high-resolution quality. The best quality about this form is that it doesn't lose its quality even if the user reduces its size. Joint Photographic Experts Group (JPG), on the other hand, is a widely used compressed image format for containing the digital image. Both PNG and JPG are available on Mac OS X and Microsoft Windows system.
What is the AI image file?
The AI image file is the graphic extension used for Adobe illustrator image projects. This form is majorly used by several companies because of how well it manages different brand logos and designs. It allows users to place text onto their graphics. AI image is a vector graphic type, which means it is produced through various digital indicators.
What is the need of converting PNG or JPG to AI images on Mac?
A PNG file loses its resolution at the time of editing. So, to edit it in the same quality, it needs to be converted into a better manageable file type. Another reason for converting the file to Ai is that sharing files becomes easier.
How to convert the JPG or PNG file to an AI image file on Mac?
Converting a JPG or PNG file to an AI file is easy in Adobe illustrator on Mac or on Windows. BUT it is very expensive.
In case you do not have Adobe illustrator in your system, there are one or two ways that you can use to convert your image. The first way is using Super Vectorizer Pro for Mac.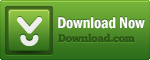 Download Super Vectorizer here if you Haven't installed it yet

You can easily convert it there. Here is how you can convert your JPG/PNG image using Super Vectorizer Pro on Mac:
Open PNG or JPG file you wish to convert



Select the 'Object' then 'Image trace' then 'Make'


Your PNG / JPG image is now in editable format. You can save it in Ai image format.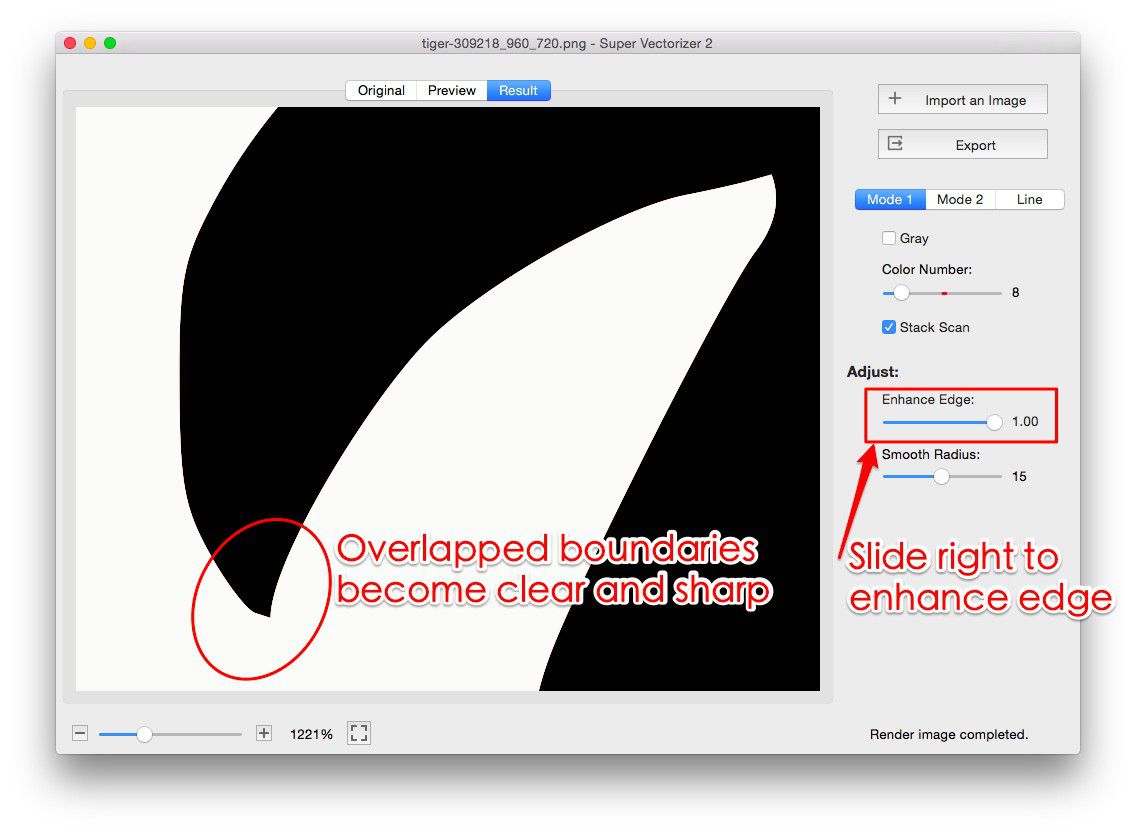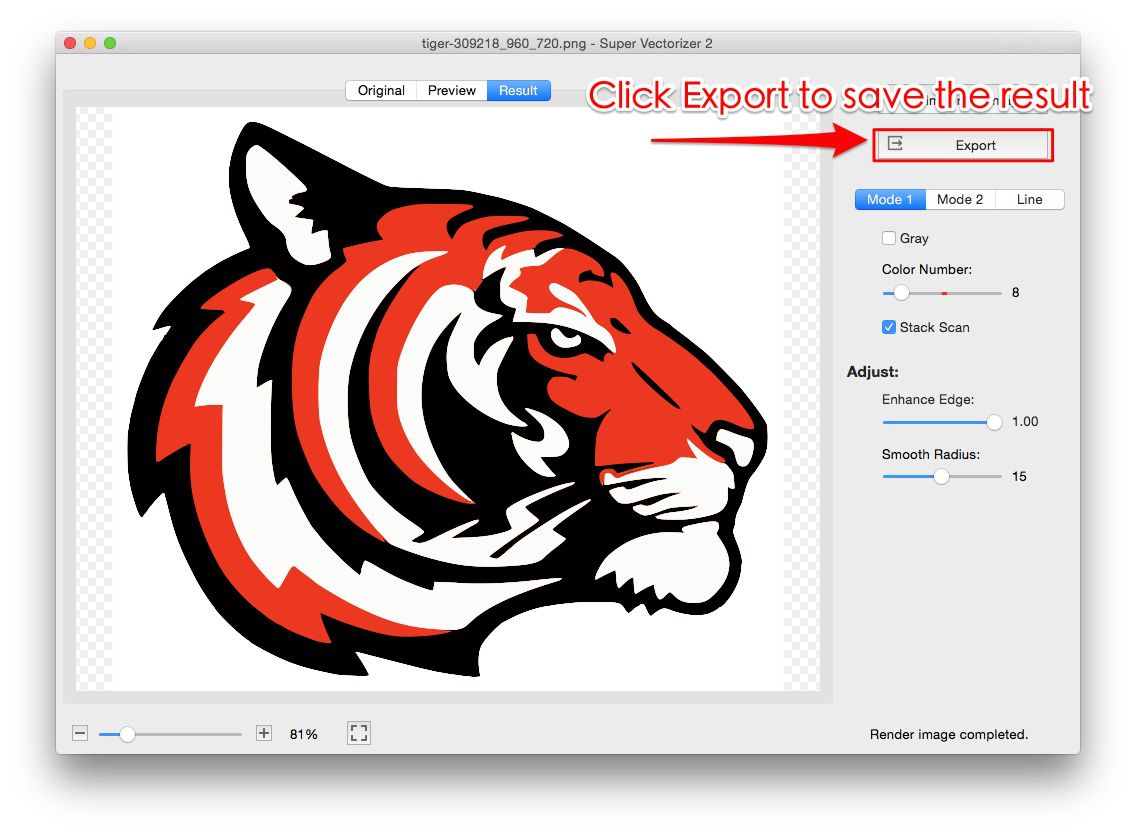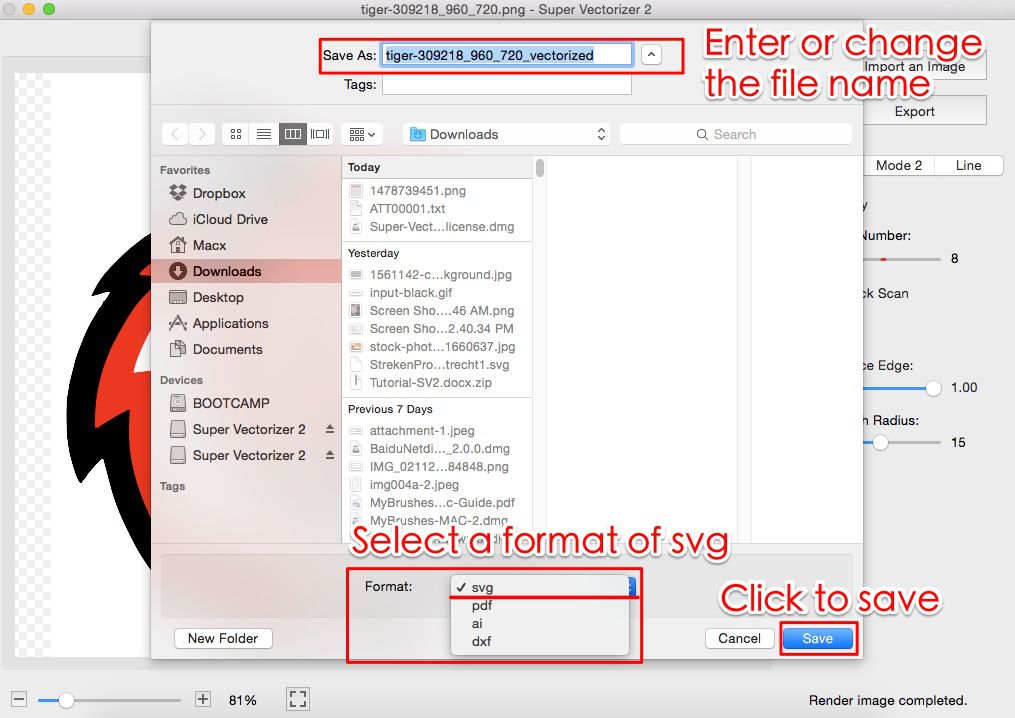 The second method to convert JPG/PNG to AI on Mac is downloading and installing a program to convert. This is beneficial for those who wish to convert multiple images at once. Vector magic works seamlessly well on Mac.